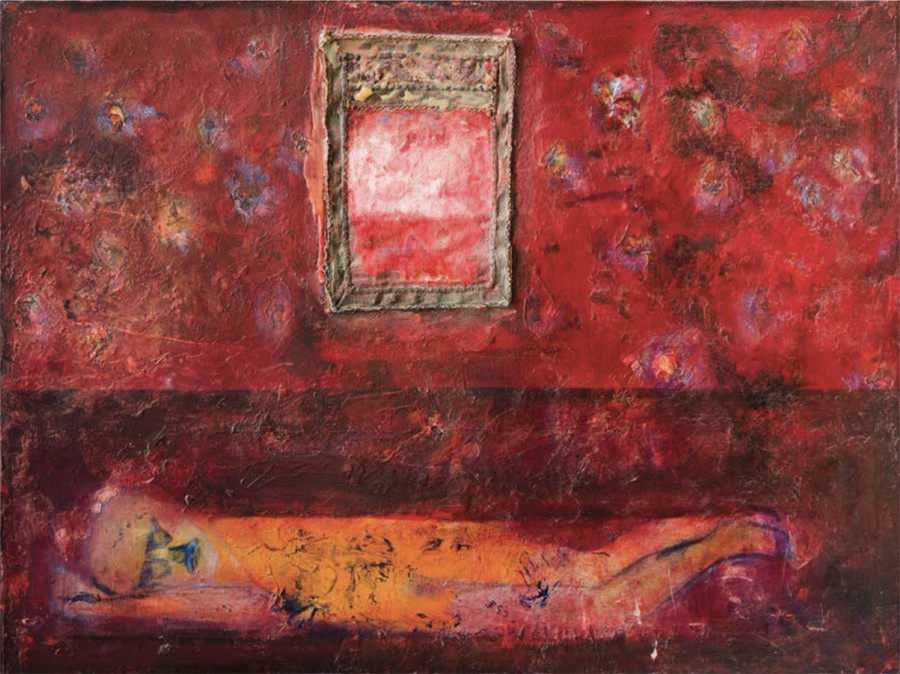 Inverarte Art Gallery is proud to announce that we have started to represent the Estate of Alberto Mijangos.
Alberto Mijangos was a great artist, art professor, and important promoter of cultural exchange between Mexico and United States, as well as contributor to cultural and artistic development in San Antonio, Texas.
Alberto Mijangos was born in Mexico City in 1925. He studied art at the Academy of San Carlos (National School of Visual Arts, Mexico City) for two years (1942-1943). Determined to seek a better life he crossed to the United States, from where he was deported numerous times. Having worked as an orange picker in McAllen, a dishwasher in Edinburg, and a cook in Galveston, he managed to raise enough money to travel to Chicago to pursue his dreams of becoming an artist. In Chicago he worked as a manager of a fast food restaurant and enrolled in painting and drawing classes at the Chicago Art Institute.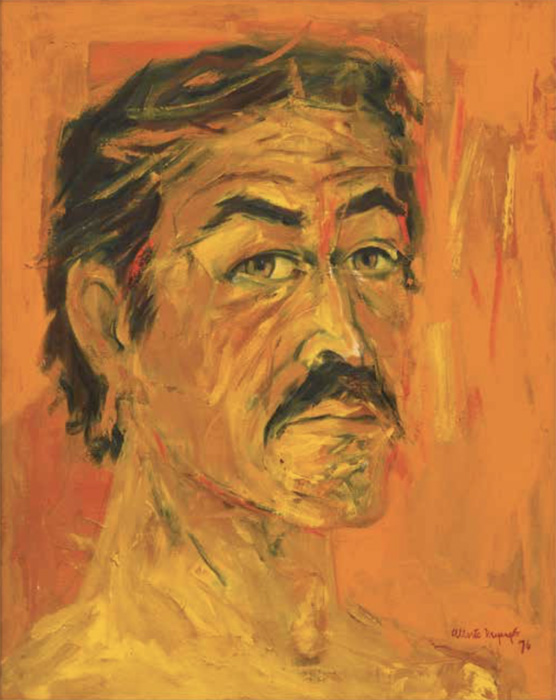 In 1954 he received an invitation from a friend to work in a photography studio in San Antonio, Texas, where he met Luz Rodríguez, a native of San Antonio, who had been hired in the studio. Soon the FBI arrests Alberto Mijangos and deportes him to Nuevo Laredo. Determined to return to San Antonio to marry Luz, Mijangos frequently wrote letters to the State Department explaining his intentions to marry an "American citizen," and affirming his status as an artist; to his surprise, finally got a letter from the State Department saying they would give him the resident's visa. He and Luz married on October 25, 1955 in San Antonio, Texas. For three or four years in the mid-1950's Mijangos worked for Joske's Department Store at Commerce Street and Alamo Plaza doing displays from scratch and design. The job was, according to Mijangos, "better than art school" as he "learned to work with many materials… talented artists of all kinds, had good facilities and supplies and was given plenty of freedom to create with serious and wonderful themes.
Mijangos and another Joske's artist, Fred Kimsey, opened an art gallery at La Villita #506, The Art-Decor Gallery; Mijangos used the upstairs as his "Taller de Arte" painting studio. At this moment he began his career as an artist, art professor, and important promoter of cultural exchange between Mexico and United States, as well as a contributor to cultural and artistic development in San Antonio, Texas.
Forming a friendship with the Mexican painter Raul Gamboa who directed the Mexican Art Gallery at the Mexican Consulate at 127 Navarro Street, Mijangos assisted Gamboa's gallery work by translating Spanish texts to English. Upon Gamboa's departure in 1959, Mijangos successfully interviewed with the Mexican Embassy officials to secure the position as Gamboa's replacement, director of the Mexican Consulate's Art Gallery. Receiving a diplomatic passport and the title of "Mexican Cultural Attaché," Mijangos became instrumental in advancing Mexican President Adolfo Lopez Mateos' efforts to renew Mexican cultural exchange with the United States. Mijangos worked under the supervision of Mexican cultural ambassador Miguel Alvarez Acosta, director of the Organismo de Promoción Internacional de la Cultura de Mexico (OPIC). Additionally, during the 1960s Mijangos was active in local arts organizations including the Men of Art Guild, which maintained a gallery at 8134 Broadway, the Contemporary Art Group, and the San Antonio Art League.
Mijangos' tireless efforts in advancing San Antonio's cultural exchange with Mexico were significant. Through the Mexican Consulate Mijangos facilitated bringing the exhibition "Arte de Mexico a través de los siglos / Mexican Art throughout the Centuries" to the Witte Museum in the summer of 1960; touted as "the largest temporary art show ever to be seen here, that will fill seven rooms of the museum." Mijangos was further responsable for securing a collective exhibition at the Palacio de Bellas Artes in Mexico City in the summer of 1962 for San Antonio's Men of Art Guild; he served as the president of this local arts organization from 1962-63. In July of 1965 another OPIC-organized exhibition, "9 Pintores contemporáneos de San Antonio, Texas" was presented at the Palacio de Bellas Artes, in Mexico City.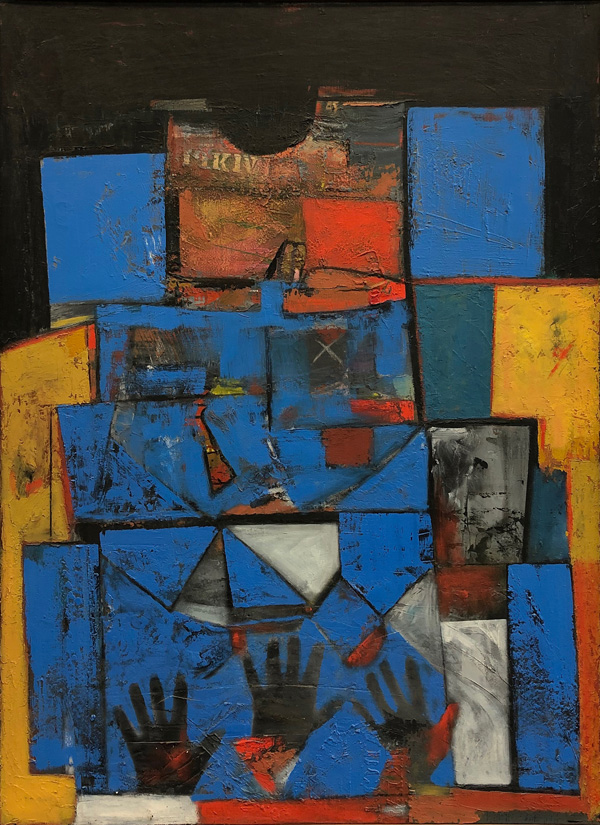 Mijangos served as a consultant on the Expo HemisFair '68 Committee for Cultural Affairs helping to plan San Antonio's Worlds Fair, an International Exposition on the theme of "The Confluence of Civilizations in the Americas," held from April to October 1968. At HemisFair's conclusion, the City granted Mexico a 25-years lease on a series of buildings in HemisFair Park (today's Yanaguana Garden) that had been used as pavilions in exchange for $1 symbolic rental. The Instituto Cultural Mexicano (Mexican Cultural Institute) an arm of the Mexico's Ministry of Foreign Affairs was established. Alberto Mijangos, having been in the role of OPIC Gallery Director at the Mexican Consulate since 1960, was appointed the Institute's first director. Mexico's President Luis Echeverria and San Antonio Mayor John Gatti inaugurated Plaza Mexico and the Institute with a ribbon-cutting ceremony and festivities on June 20, 1972.
Another significant cultural exchange project that Mijangos coordinated under the auspices of OPIC was Our Lady of the Lake College's annual Salute to Mexico, a week-long annual festival celebrating Mexico's visual and performing arts that was initiated in 1967.
Crucial to Mijangos' eventual commitment to abstraction would have been the exhibition Salon Independiente that he was instrumental in bringing to San Antonio in April of 1970 as part of the 3rd annual Salute to Mexico. This exhibition was presented at the newly established Mexican Cultural Institute at HemisFair Plaza, showing artworks by the most representative of Mexican abstract painters born in the 1920s and 30s, who formed the Ruptura group in the 1960s, including Lilia Carrillo, Enrique Echeverria, Manuel Felguerez, Gilberto Aceves Navarro, Brian Nissen, Ricardo Rocha, and Roger Von Gunten.
Having served the Mexican Consulate for fourteen years (1959-1973) as an ambassador for cross-Border cultural exchange, Alberto Mijangos moved to Oaxaca City where he remained for the next five years. There he established a summer arts institute in 1975. Rufino Tamayo, Mel Casas, and himself among a long list of specialists and university professors, comprised the faculty. Unfortunately the institute did not last too long because financial difficulties. He returned to San Antonio in 1979 to start his most productive stage in his artistic carrier.
In 1991 Mijangos opened the Blue Door Studio at 818 Lexington Ave south of San Antonio College. In 1996 Mijangos formed a business partnership with Andy Benavides, opening Salon Mijangos and Benavides Picture Framing. Also, he taught advance painting at the Southwest School of Art from the late 1990s to early 2000s. At Salon Mijangos he built a community of students and continued creating a large number of artworks until his dead.
Mijangos, from his state of self imposed exile, is clearly representative of the Mexican Ruptura Movement both in his neo-figurative painting, as well as his figural abstractions (for just like Tamayo, Mijangos never quite completely abandoned the figure); moreover, viewed from US side of the Border, Mijangos is a highly contemporary, relevant, and even, a postmodern artist. Click here to visit the artist page
(Sources: Alberto Mijangos: 159, A Retrospective of His Art (and Life), by Dr. Teresa Eckmann, San Antonio Department of Arts and Culture, City of San Antonio, 2018)