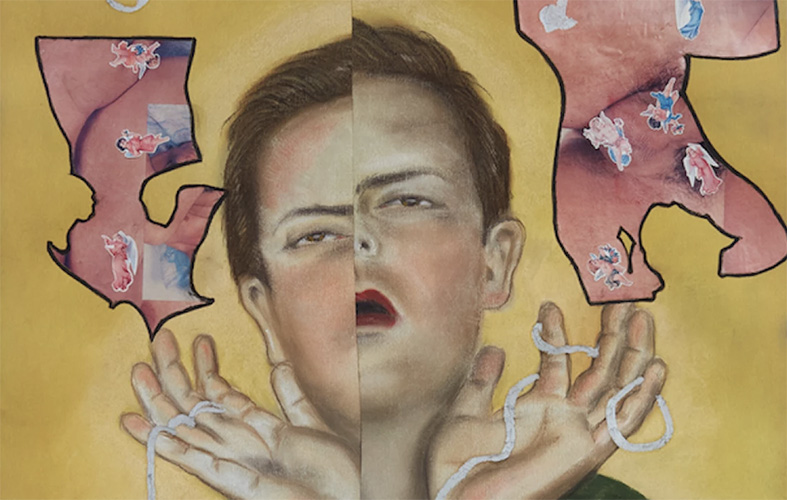 The exhibition "Julio Galán: A Rabbit Split in Two" is currently on display at the Museum of Contemporary Art (MARCO) in Monterrey, after being presented at the Tamayo Museum in Mexico City in 2022. The exhibition features over 80 paintings and sculptures from national and international collections. The curatorship was carried out by Magalí Arriola, director of the Tamayo Museum.
The exhibition addresses issues of gender and identity in Julio Galan paintings from the perspective of the 1980s and 1990s, and revalues its relevance in the current era, offering a critical view of identity fictions and discursive models associated with multiculturalism.
Galán developed a unique and extremely rich and complex plastic language, of which he is the main protagonist, and whose originality went unnoticed for a long time in contemporary art discourses.
Taiyana Pimentel, director of the Museum of Contemporary Art (MARCO), stated: "This exhibition opens up a new reading and perspective of Julio Galán for the coming years," and added that with "A Rabbit Split in Two," Galán reemerges as an internationally renowned artist and is repositioned in the history of contemporary art exhibitions, as well as in the international market.
Galán was an artist who lived ahead of his time and dared to depict himself in his self-portraits without a defined sexual identity.
The exhibition will remain open to the public until September 10, 2023.